Hardware Guides
stub
Best Monitors for Gaming - 1080, 1440, 4K, & 144Hz Buyer's Guide
Posted on November 30, 2014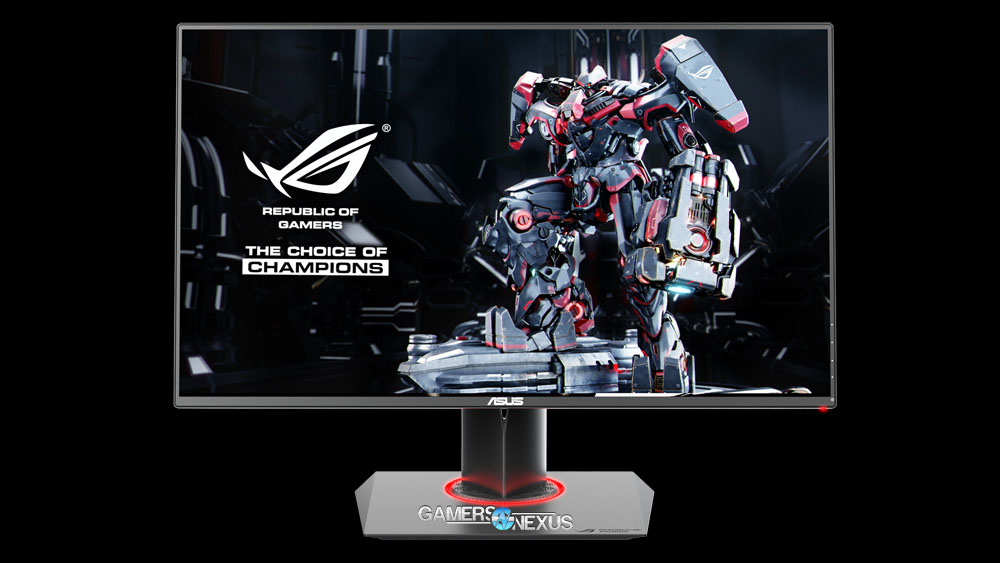 Many aspects of the hardware industry are cut-and-dry facts that are easy to understand -- X GPU gets 40 FPS while Y GPU gets 60, for instance. One item that is largely ignored, in part due to its complicated and over-marketed nature, is monitors. Contrast ratio, input delay, response time, pixel pitch, and resolution are all important aspects of monitors, but aren't always well understood by consumers. On top of this, marketing speak from competing vendors has inflated some specifications to a point of being entirely useless as a unit of comparison.
Due to this, monitor selection can be intimidating or overwhelming. For this reason, we've pulled together the best gaming monitors for our 2014 monitor buyer's guide, including 1080, 1440p, and 4K displays.
Top 1080, 1440, & 4K Gaming Monitors
 
Price
Size & Res

Display
Budget Gaming Monitor
$140
23", 1080, 5ms
LG 23MP55HQ IPS
Mid-Range Gaming Monitors
$160
$190
23.6", 1080, 2ms
24", 1080, 1ms
ASUS VE247H 23.6
BenQ RL2455HM 24"
Entry-Level 144Hz Monitor
$220
24", 1080, 1ms
144Hz
ASUS V248QE 24"
1440p Overclocking Display
$335
27", 1440, 8ms
QNIX 2710 27" 1440p
Budget 4K Monitor
$460
28", 4K, 1ms
Samsung U28D590D
Budget G-Sync Gaming Monitors
$600
24", 1080, 1ms
144Hz, G-Sync
BenQ XL2420G
Acer XB270H
4K G-Sync Monitor

$785
28", 4K, 1ms
G-Sync
Acer XB280HK
1440p G-Sync Gaming Display

$800
27", 1440, 1ms
144Hz, G-Sync
ASUS ROG PG278Q Swift
For those building a budget PC, splurging on a 1440 or 4K monitor is a bit out of the picture. A bit. In these budget-restricted cases, the 23" IPS LG 23MP55HQ ($140) is a solid starting choice. It has a moderate response time of 5ms at 60hz, so gaming on it will certainly be fine -- it won't blow any minds, but for the price, it's a fairly average display. A 1920x1080 resolution and an LED backlight ensure minimum standards for gaming settings and equal lighting distribution. There are affordable 1ms & 2ms response time displays, but they're in the next price category up.
This monitor is certainly not the bee's knees, but it'll perform well on a budget.
Priced currently at $160 after rebate, ASUS' VE247H 23.6" display offers a faster 2ms response time for more ghosting-sensitive gamers. The VE247H runs a native 1920x1080 resolution and offers D-Sub, DVI-D, and HDMI inputs, offering a 76Hz maximum vertical refresh rate. The LG IPS panel will offer greater color quality and vibrance, but dips on the refresh rate; in the event a 3ms speed increase is worthwhile to you, this would be the closest-priced alternative. In our experience, only the most competitive and avid gamers will notice enough of a difference to warrant a faster display.
A jump to $190 brings us BenQ's RL2455HM 24" display, boasting a perfect 1ms GTG response time. The unit is still only 1920x1080, but bridges the gap between the mid-range and higher-end options.
For those looking for an entry-level high-frequency gaming monitor, ASUS' VG248QE ($220) makes a solid standing at its price point. The gaming orientation of this monitor is apparent by its 1ms response time and 144Hz refresh rate, granting perfectly smooth performance at higher framerate gameplay. The downsides to this monitor are that it's only 1080p – which is no surprise at this price point – and some users have reported colors to look "washed out," in part due to the TN panel it uses. That being said, 144Hz and 1ms response time make it worth a consideration at $220.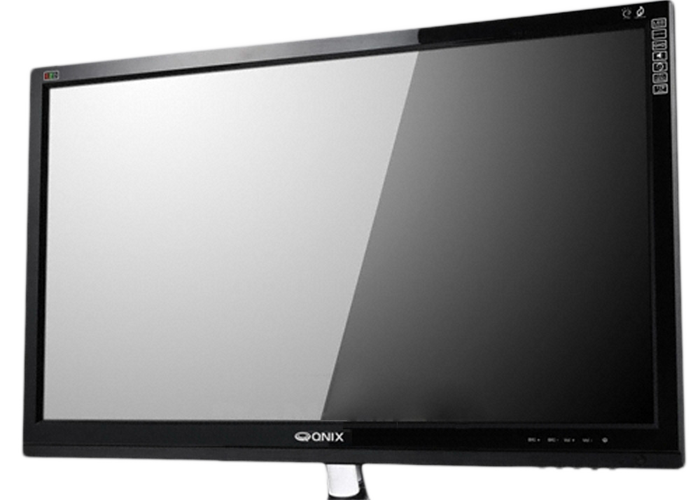 We covered the QNIX 2710 previously in my quick hands-on experience of it, so for a more in-depth review, I'd suggest reading that post for caveats and benefits. For those who have not read the review, I'll sum up the QNIX here: The QNIX 2710 is an off-brand PLS – very similar to IPS – 1440p, 27", overclockable monitor. It does use lower-grade panels than Dell and Apple normally would and, for that reason, a few stuck/dead pixels and/or backlight bleed are not uncommon issues. It also uses a cheap stand and chassis, both heavy on the plastic.
That being said, the 2710 offers 1440p resolution with overclockable refresh rates and colors out-of-box that are good. It should be noted that a DL DVI-D cable must be used with the QNIX display and that adapters likely won't work. The QNIX 2710 is currently priced at $335 on Amazon, which is a reasonable price for an entry level 1440p monitor.
As seen at CES 2014, 4K is all the rage. Unfortunately, 4K is still fairly expensive and GPUs can't reliably drive gaming at 4K just yet, but prices are coming down. A good budget 4K monitor is the Samsung 28" U28D590D ($460). Samsung's U28D590D uses a single TN panel, has 1ms response time, and is 60Hz when using DisplayPort. While it's not cheap at $460, it is still one of the cheapest options for a 4K monitor.
Our take is that you should wait a bit on 4K tech. 1440p is stable and produces clean framerates with higher frequency displays, but 4K is still finding its place in the market.
For those looking for G-Sync as cheap as can be, the 24" BenQ XL2420G ($600) is a good starting option. While it uses a 1080p TN panel, it runs at 144hz and has a 1ms response time, which is preferable for high-quality, competitive gaming output. The XL2420G's main advantage over other screens is G-Sync, which allows for stutter- and tear-free gaming. Since G-Sync is a newer technology, we'd suggest reading our breakdown of G-Sync from CES. It should be noted that DisplayPort is required to use G-Sync, so a DP-enabled GPU is required.
The BenQ XL2420G is currently available for $600 on Amazon. The 27" Acer XB270H is similar to the BenQ XL2420G in that they both feature G-Sync, 144hz refresh rate, and 1 ms response time. Acer's XB270H is currently priced at $600, for those wanting a larger monitor.  
While achieving playable framerates at 4K isn't very cheap, it is becoming more reasonable. For gamers who can splurge on a rig good enough to run 4K well, it's worth looking at a monitor that suits the build. Acer's 28" XB280HK is a 4K, TN panel monitor that is meant for gaming. It has 1ms response time, and more importantly, nVidia G-Sync. One of the largest downsides to this monitor is price, sitting at ~$785 on Amazon; it's certainly a large investment for a monitor.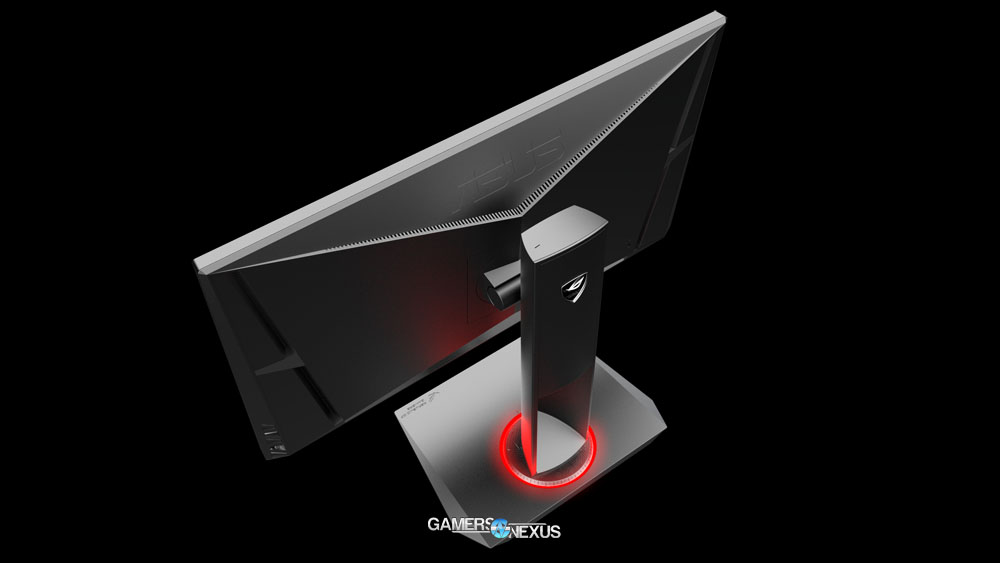 While gaming at 4K is prohibitively demanding, gaming at 1440p is significantly less so; this is indicated most clearly by pixel count -- 8.2 million pixels vs. 3.7 million pixels. For this reason, ASUS has released a 144Hz, 1440p G-Sync monitor with 1ms response time. The purpose of the ROG PG278Q – better known as the ROG Swift – is gaming, and demand for it is very high. It is currently priced at $800 on Newegg but out of stock and is being sold on Amazon by third party sellers for $1000+. There are currently no other 1440p & G-Sync monitors on the market. Although this monitor may be a great option for those with a bigger budget, finding it in stock will be a challenge.
Final Thoughts
A monitor may not be the most exciting purchase when building a gaming PC, but it is an important one nonetheless. As always, if you all have any questions or comments, feel free to post them below or on our forums.
- Michael "The Bear" Kerns.