Hardware Guides
stub
The Best Laptops for Gaming & Streaming - 2014 Buyer's Guide
Posted on November 21, 2014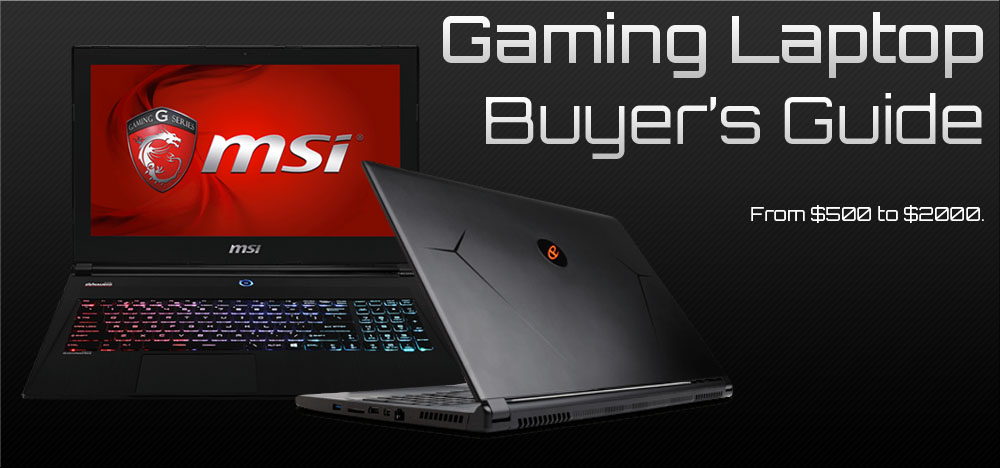 Since the creation of gaming laptops, their performance has generally been substantially lower than their desktop counterparts. Somewhat excitingly, this has been changing in recent years. The release of nVidia's Maxwell-based mobile GPUs introduced laptops that are inching closer to the performance of their desktop brethren.
While gaming laptops generally provide worse performance-per-dollar and customization options when compared to self-built PCs, their advantages in mobility are unrivaled for traveling gamers.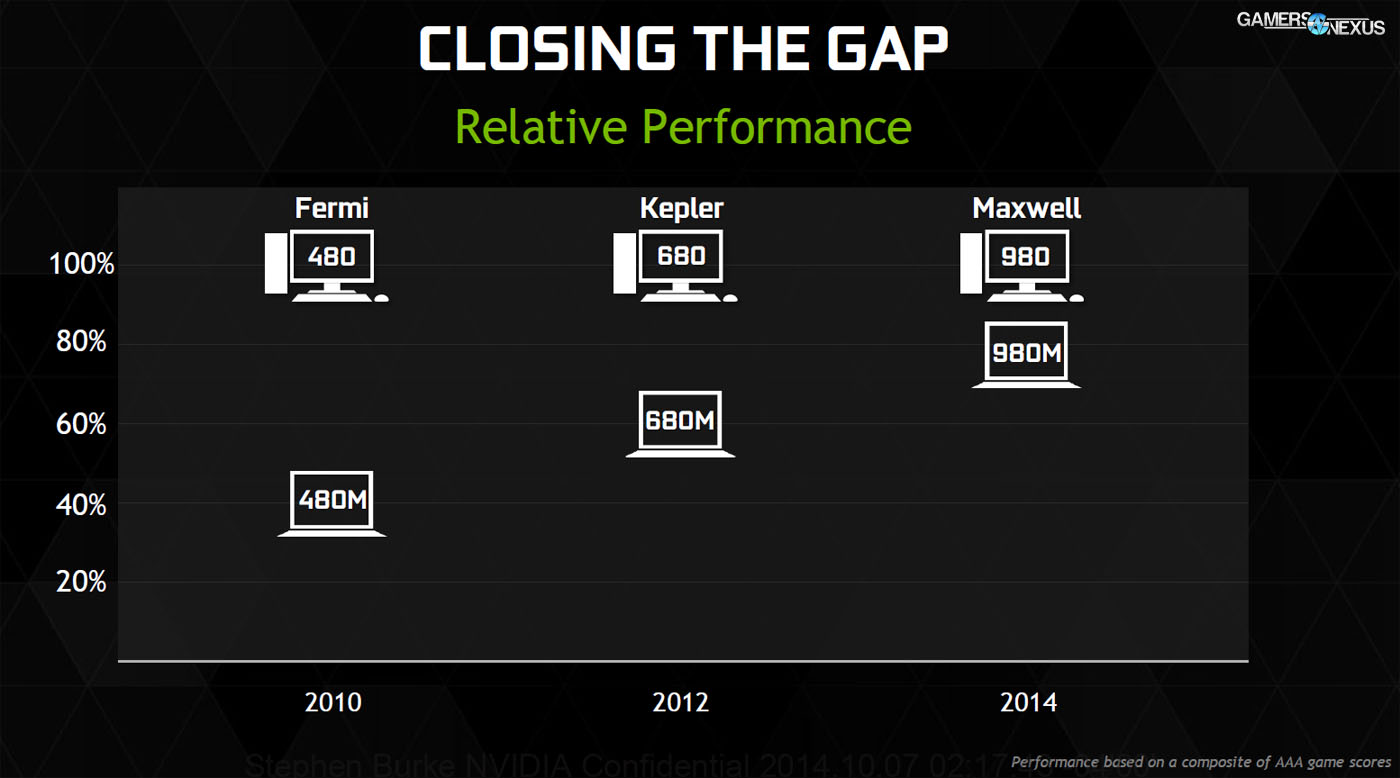 Our 2014 Gaming Laptop Guide buyer's guide highlights the best notebooks for gaming at various prices, including slim and lightweight options. There are a lot of factors to consider in gaming laptop purchases: Thermals, endurance (and thermal endurance), performance, battery life, weight, affordable price, and physical size. It's sort of like the "work triangle" -- you can pick a few of these items, but not all of them.
One important note is that cheap gaming laptops don't really exist; at least, worthwhile ones don't. The "cheap" options in this guide usually won't perform very well in modern AAA games unless setting are significantly lowered, though they'll handle the likes of Skyrim, League of Legends, and similar games with relative finesse.
Table Recap: High Settings Laptops for Gaming
Laptops
Intended Use
Price
ASUS F555LA-AH51
Non-Gaming. This laptop is for mainstream use.
Best used for word processing, browsing, and media.
$500
Acer V3-551G-X419
Useful for games like Skyrim, League, DOTA2, and similarly
non-intensive software. Only 1366x768 resolution.
$730
Lenovo Y50 15.6" w/ i5
Easily plays most games at medium to high settings on its 860M.
Will suffer with games like ACU & Far Cry 4. Slow HDD.
$880
Lenovo Y50 w/ i7
Same as the above, just with an i7 instead. Potentially useful for
those performing production render or streaming tasks.
$950
MSI GX60 Destroyer
Runs a bit hotter than the more expensive GT60 below by nature of
the GX60's higher TDP AMD hardware. Will play almost all games on
very high / ultra / max settings with ease. Lower battery life and higher
thermals. Consider the below option to extend battery and reduce heat.
$1000
MSI GT60 Dominator
Equipped with i7 CPU and GTX 870M. A bit more expensive than the above,
but makes up for it in reduced heat and a slimmer chassis.
$1229
Sager NP8278-S
A "boutique shop" laptop by Sager/Clevo. This unit ships with a GTX 970M
and uses a medium-sized chassis. Highly recommended if ultra-thin is not a
requirement.
$1453
CyberPower Fangbook
An ultra-slim, high-powered gaming laptop at a reasonable price. Screen is
19x10, but there is a 4K option available for added cost. Highly recommended
for users demanding both slim form factor and power.
$1730
MSI GS60 Ghost 4K
4K-enabled display with a GTX 970M. You won't play games at 4K, but it's
OK to have for media consumption. Very slim chassis, advanced thermal
dissipation design, and powerful specs. Very portable.
$2050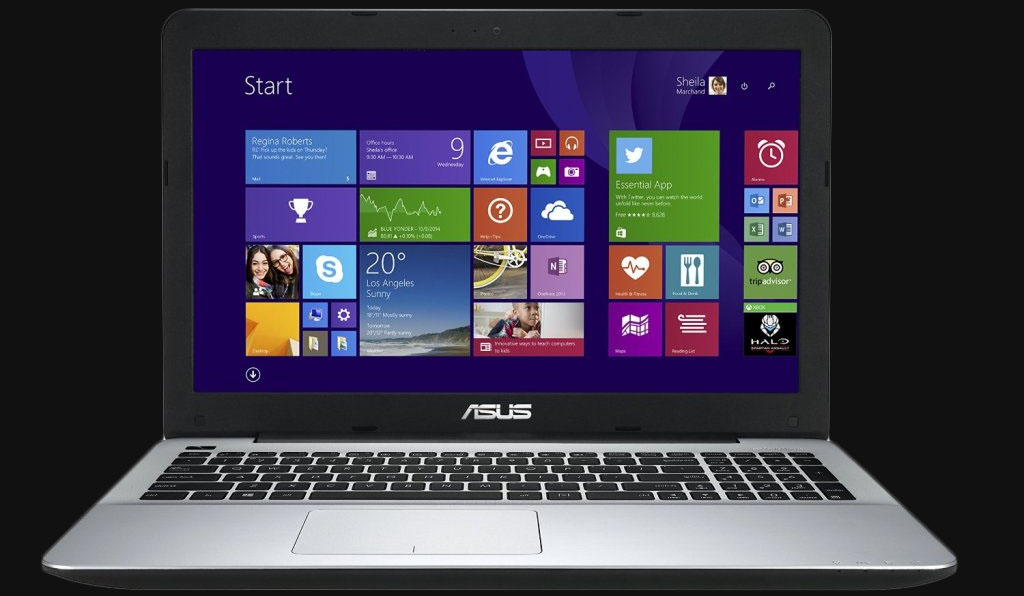 Sometimes a laptop just needs to be a cheap word processor or web browser. The ASUS F555LA-AH51 is a great choice for these uses due to its low price, moderate specs, and attractive size. With a 15" screen, this laptop features an i5-4200U, 8GB of RAM, and a 1TB hard drive. While integrated graphics would struggle to run modern games, it will be able to play League of Legends, DOTA2, older games (like Bioshock 1), and similar games with settings turned down. Have no illusions, though: This is not a gaming laptop -- it's really meant as a suggestion for more mainstream buyers who will be doing word processing, browsing, music / movie consumption, and similar tasks.
While gaming on a $730 laptop won't be as engrossing as gaming on a $730 desktop, it's certainly doable, portable, and reasonably priced. The 15.6" Acer V3-551G-X419 features an A10-4600M, a 7670M, 6GB of RAM, and a 750GB HDD. While a 7670M won't be able to max-out some modern games, it will be able to play recent-ish games with settings and resolution turned down a bit. The main downside to this is laptop is that the HDD is 5400RPM, so load times in games will suffer as a result.
Note that the V3-551G's resolution sits at 1366x768, which isn't uncommon at the price-point, but might be a bit lower than what most gamers want. The positive side effect is that its video processor won't have to grapple with the significantly higher load produced by a 19x10 FHD display.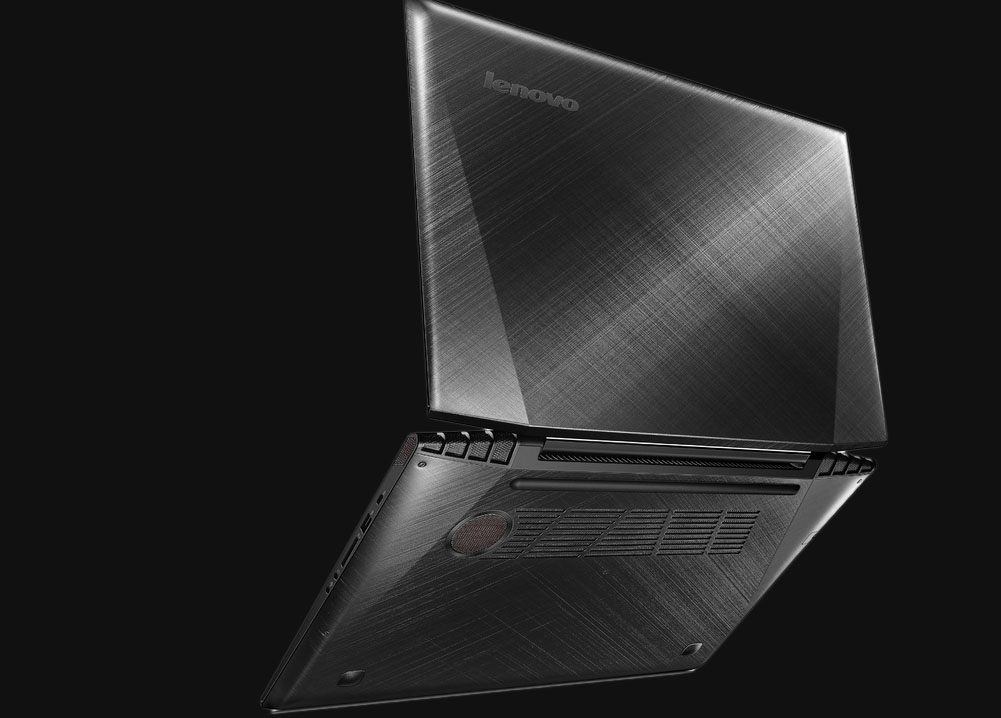 At this price point, we finally begin to approach the threshold where mobile gaming becomes more feasible. This is largely thanks to higher-end GPUs capable of modern gaming, even if it's with some settings tweaked. The Lenovo Y50 comes in at $890, with its more expensive brother at $990.
These 15.6"  laptops are nearly identical, with both featuring a GTX 860M GPU, 8GB of RAM, and a 1TB hybrid HDD with 8GB of SSD cache and a 5400RPM HDD. The only difference is the CPU: the more expensive version of the Y50 offering an i7-4700HQ at 2.4GHz, whereas its cheaper brother has an i5-4200H at 2.8GHz. The Lenovo Y50 is also surprisingly thin when considering its price point.
Both laptops push 1920x1080 pixels.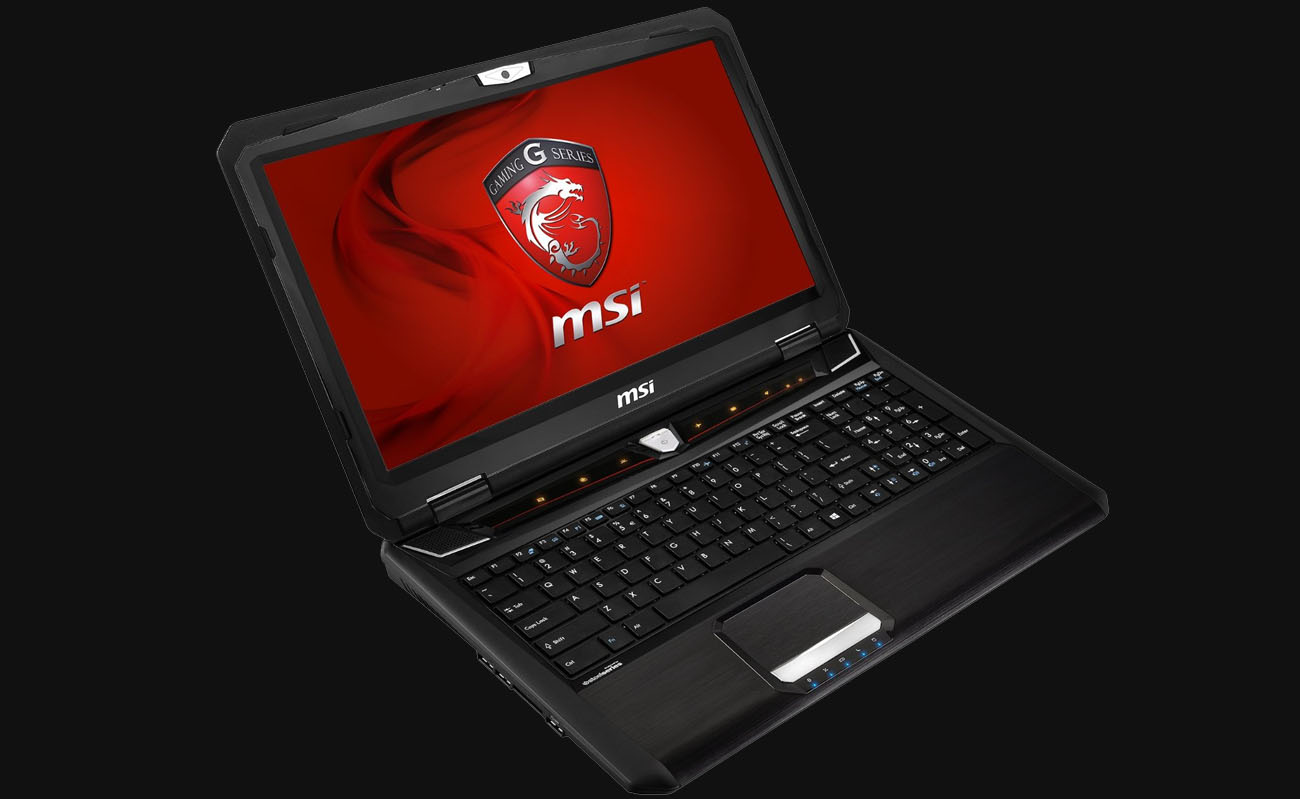 The $1000-$1200 range laptops offer two very different options. The Intel-powered unit we selected is MSI's GT60 Dominator ($1228), featuring an i7-4800MQ, 8GB of RAM, 1TB HDD, and a GTX 870M, all in a thin, 15.6" chassis. The next option is MSI's GX60 Destroyer ($1000), which has an A10-5750M, 8GB of RAM, 1TB HDD, and an R9 M290X in a 15.6" chassis. The main difference between these is the CPU, GPU, and chassis.
The Intel GT60 unit will have significantly lower TDP (power consumption) overall with thanks to its superior CPU. It's also got a slightly thinner chassis and, since the performance difference between the M290X and GTX 870M won't be very noticeable, we think the GT60 Dominator is the better purchase if it's within your price range. If the extra $230 isn't within budget, the GX60 makes for a powerful gaming laptop that produces a bit more heat.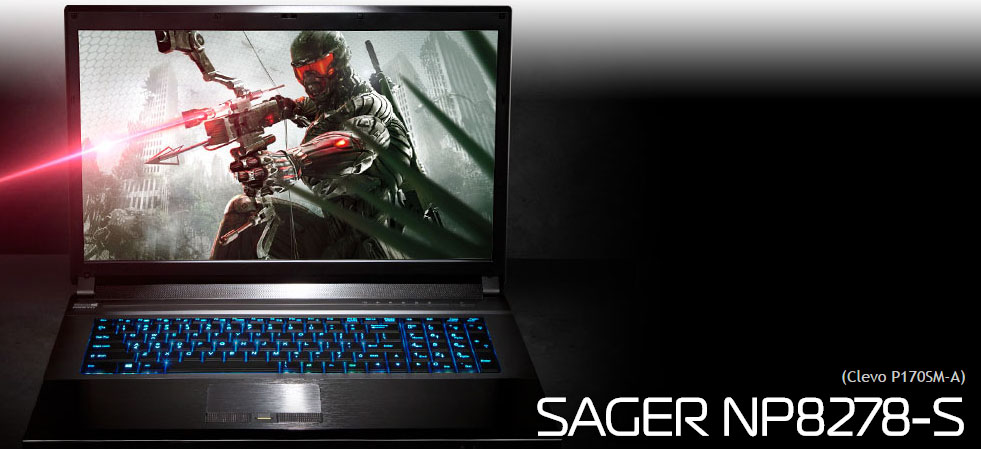 Sager's NP8278-S customizable gaming laptop is available in its stock configuration for $1453. The unit ships stock with nVidia's new GTX 970M mobile GPU, including 6GB of VRAM, which is one of the most power-efficient mobile GPUs on the market right now. The GTX 970M will power Sager's 17.3" FHD (1920x1080) screen readily, pushing medium to high settings in most AAA titles. This unit hosts an i7-4710MQ CPU, 1x8GB of system memory, a 128GB Crucial M500 mSATA SSD, and a 1TB 7200RPM HDD. As a bit of a bonus, a blu-ray reader is also built into the laptop.
Given all of these specs, Sager's NP8278-S is one of the most up-to-date, high-powered offerings on the market in its price-range. The full-HD 1920x1080 screen means we get to see nVidia's GTX 970M in full output.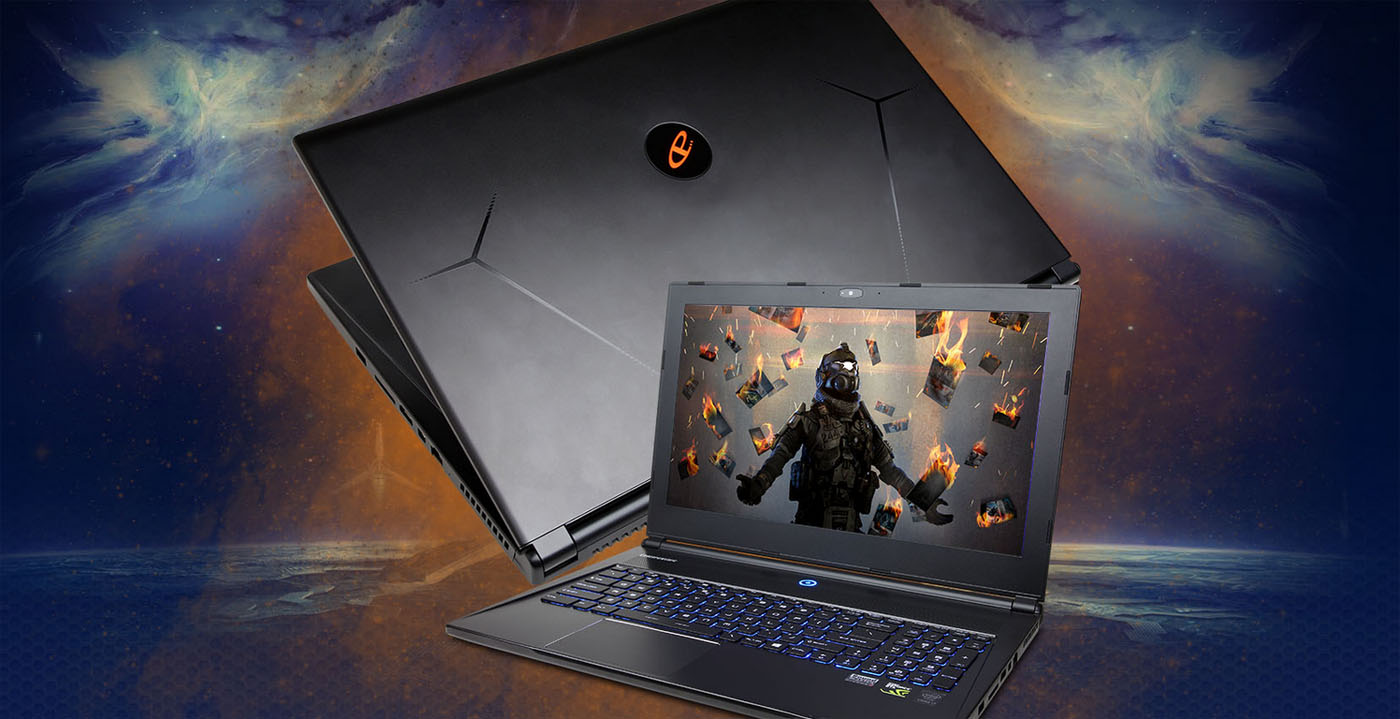 For those who want a no-compromises gaming laptop with few downsides, including weight and form factor, choices are limited and expensive. MSI and CyberPower both have great slim options once passing the $2000 mark.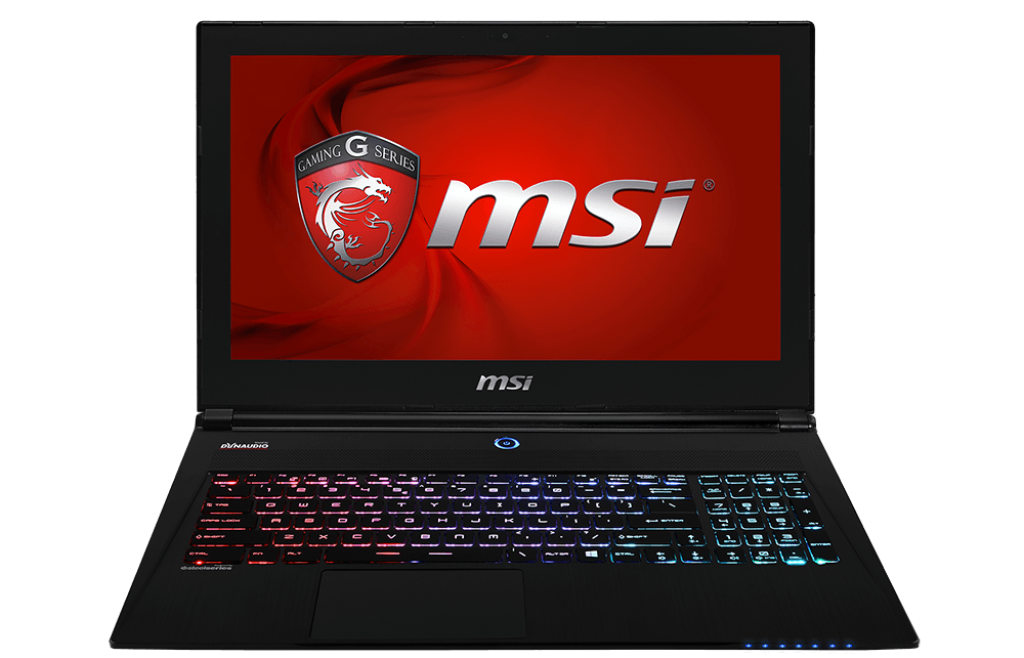 MSI's 15.6" GS60 features a 4K screen, an i7-4710HQ, 16GB of RAM, a 1TB HDD, a 128GB SSD, and most importantly, a GTX 970M. While a 970M definitely won't run modern games at 4K, 1080p scales perfectly into 4K, so lowering the resolution to 1080p allows for better performance while not having disproportionate scaling.
Another cheaper option is the Cyberpower Fangbook Edge notebook ($1729), which looks similar to the GS60 (and uses an MSI chassis). The Fangbook Edge features an i7-4870HQ, a 1TB HDD, 8GB of RAM, a 128GB Samsung 850 Pro SSD, and GTX 970M. The main difference that accounts for the ~$200 difference between these laptops is that the Fangbook Pro comes with a 1080p screen instead of a 4K screen -- which you probably wouldn't use anyway -- and the Fangbook Pro comes with 8GB of RAM instead of 16GB, but 8GB of RAM is enough for gaming.
Final Thoughts
Mobile gaming continues to close the performance gap with desktops, and Maxwell has only closed this gap. While gaming on a laptop may not have the same value or customization options that desktops offer, performance is improving and desktops can't compare to laptops in terms of mobility. As always, checking the manufacturer's website to see if further customization options are available before laptop purchases.
If you have any questions or comments, feel free to post them below!
- Michael "The Bear" Kerns.