Hardware
stub
Kingston Launches New Budget SSD: SSDNow V300
Posted on November 15, 2012
Due to the physical limitations exhibited by mechanical disk drives and the relatively low data-rate caps of the SATA interface, storage devices are invariably the slowest component in the chain for any PC build. For this reason, we've recently dedicated a number of articles to exploring SSD technology and its relevance for gaming or everyday computing. The major barrier-to-entry for new SSD users has been, of course, price -- but that's been changing over the course of the last year.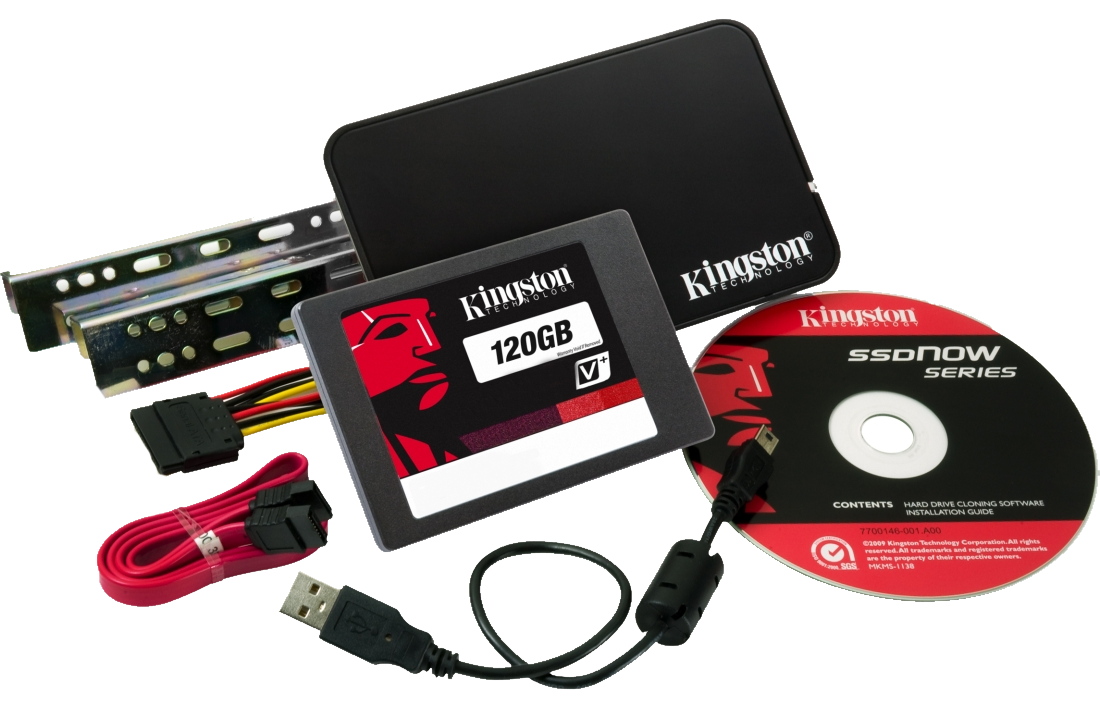 We've seen SSD prices drop to a point where they're becoming competitive with HDDs (still a fifth of the capacity for the price, on average, but massively improved performance). Part of this is due to the hiccup in hard disk drive pricing when the factories were hit with floods, but a large portion of the SSD price decrease can be attributed to advances in SSD manufacturing efficiency and technology.
Kingston aims to showcase the affordability of SSDs with the launch of its new SSDNow V300 drive, a budget-friendly, consumer-grade solid-state drive. Although we haven't yet run it through our test lab, the nature of the drive gives me hope that we can soon include SSDs in all of our sub-$600 DIY PC build guides.
Kingston SSDNow V300 Specs
Specs
SSDNow V+300
Form Factor
2.5"
Capacities
60GB
120GB
240GB
Max Random 4K Read
85,000 IOPS @ 60GB
85,000 IOPS @ 120GB
85,000 IOPS @ 240GB
Max Random 4K Write
60,000 IOPS @ 60GB
55,000 IOPS @ 120GB
43,000 IOPS @ 240GB
Power Consumption
0.640W Idle
1.423W Read
2.052W Write
Weight
86g
Warranty
3-year Warranty
Free tech support
Total Bytes Written*
32TB @ 60GB
64TB @ 120GB
128TB @ 240GB
Interface
SATA III (6Gbps)
Extras
- Disk cloning software.
- Notebook/Desktop Upgrade Kits
* = This is Kingston's measurement of total estimated drive endurance.
A big part of Kingston's pitch is their SSD migration software (it uses Acronis), which tends to make things pretty straight-forward for the every-day consumer. This is a nice addition for those who are unfamiliar with data migration basics, but at the same time, never let software options make-or-break your SSD purchases; data migration is a relatively simple task and can be accomplished using open source solutions, so it's still most important to focus on hard specs for the drives.
So the specs look good on the whole: The 4K random rates are reasonable (the most important datarate spec, as our SSD specs dictionary notes), the power consumption is also decidedly reasonable, but with so many options on the market, it'll come down to price. We haven't yet seen the V+300 SSDs appear on retail websites, but it'll have to compete with Samsung's recent 840 TLC SSD value option, sold at $100 for 120GB. From specs alone, it appears that Kingston has the upper-hand: Samsung's 120GB 840 SSD (non-pro) suggests a 4K Random Read rate of "up to 86,000 IOPS" and 4K Random Write of "up to 32,000 IOPS," placing it at a noticeably slower write rate than the new SSDNow drive.
Read operations are the most common transactions that occur on a drive, but it's still important to be competitive with writing; many of our regular readers are enthusiasts, users of high-end applications, or content producers, making write specs particularly important.
It'll ultimately come down to benchmarking (once we receive both drives) to see who has the best average IOPS, seeing as the "maximum IOPS" is a rather useless specification for everyday use.
You can read more about Kingston's new drive here: http://www.kingston.com/us/ssd/v#sv300s3. The fact sheet is here.
- Steve "Lelldorianx" Burke.