Hardware
stub
Antec Launches Budget Case Dubbed the "One"
Posted on February 9, 2012
Antec has proven to be a trusted company when it comes to quality gaming cases for years running now. With the recent arrival of their newest case, dubbed the "One," Antec is venturing into the budget arena with this new case (Have more money? Check NZXT's larger Switch 810). The One looks very familiar to the popular Three Hundred Two case, just a bit smaller and more affordable.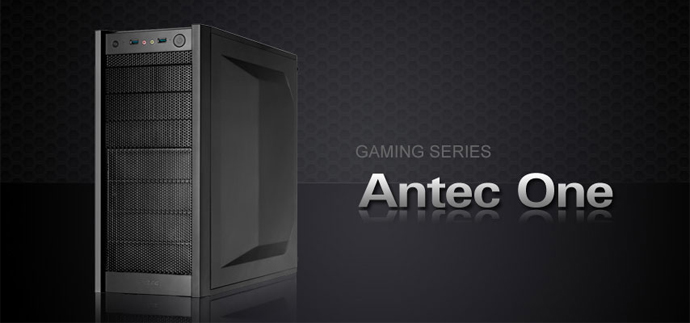 Coming in just under the $60 dollar mark, this case should be a good fit for anyone looking to build a custom PC on a tight budget. If that's new territory to you, check out our how-to guide for building gaming PCs.
Design & Features
The One has a now-standardized bottom-mounted PSU and can hold 6x120mm fans (two are included). The One has a nice, mesh front-panel, with 2xUSB 3.0 connectors on the front for easy access. As a bonus, both the interior and exterior are painted black.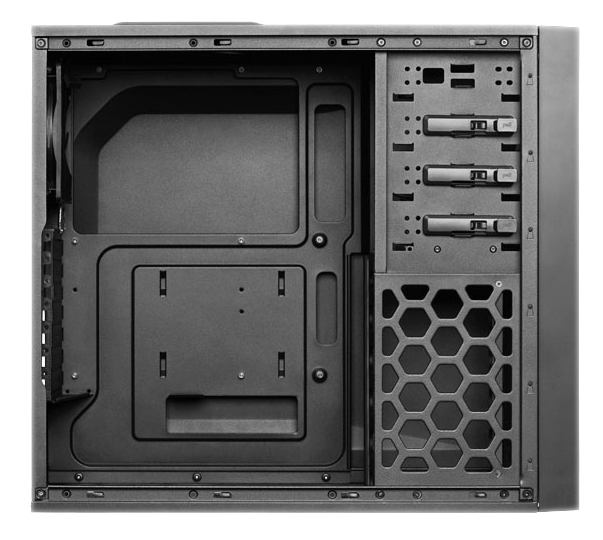 Antec's One will hold most of the largest cards out there with its 10.5'' (266mm) clearance, and supports ATX and micro-ATX form factors (unsurprisingly). There are a few options for cable management, water cooling, and a "maximized" CPU cutout if you desire an aftermarket heatsink. There are 10 drive bays, including 3x5.25'' bays, a pair of 2.5'' bays, and 5x2.5'' bays with a nice tool-less design.
"The One is for anyone who has thought about building a PC or for anyone looking for a wallet-friendly, long-lasting case," said Mafalda Cogliani, global marketing director at Antec.
So if you are looking for a case for a budget build, then The One just may be the one for you. Here's the product page:
http://www.antec.com/Believe_it/product.php?id=NzA0OTIz&lan=us
The One is already available on most major retailers.
~Michael "Mikagmann" Mann.