Hardware
stub
Lian Li O11 Air Release Date, Final Specs, & RGB Cables
Posted on June 2, 2018
Prior to the Computex rush, we stopped by Lian Li's case manufacturing facility in Taiwan, about 30 minutes outside of Taipei. A near-future content piece will show our tour of the case factory (and detail how cases are made), but for today, we're talking about the products for Computex. Other than pushing RGB to the next level – namely by attaching it to cables – Lian Li also provided us an opportunity to look at an updated O11 Air and Lancool One.
We first saw the Lian Li O11 Air at CES 2018, then reviewed the O11 Dynamic after that, and we're now approaching launch for the Air variant. The Lian Li O11 Air has gone through spec finalization, with a target of $130 for a 3-fan model, or $150 for a 6-fan model (which is highly competitive, we think). The O11 Dynamic was more focused on water cooling, but the O11 Air goes for large, plastic paneling with grills cut throughout, with otherwise identical tooling to the O11 Dynamic. We think this enclosure is one of the most interesting for the latter half of this year. It's presently due for "before August, probably," with a possibility of a July launch.
Lian Li's other CES showing, the Lancool One, has also undergone final revisions. The case is now due for August or earlier, and should be priced at $90 or $100, depending on spec. The enclosure has marginally widened front gaps versus CES, has new removable SSD sleds atop the PSU shroud, and has added 120mm fan mounts to the top of the PSU shroud (for GPU intake). The fans would pull from below the case and through PSU shroud ventilation, with some of the pressure pulling air from the front.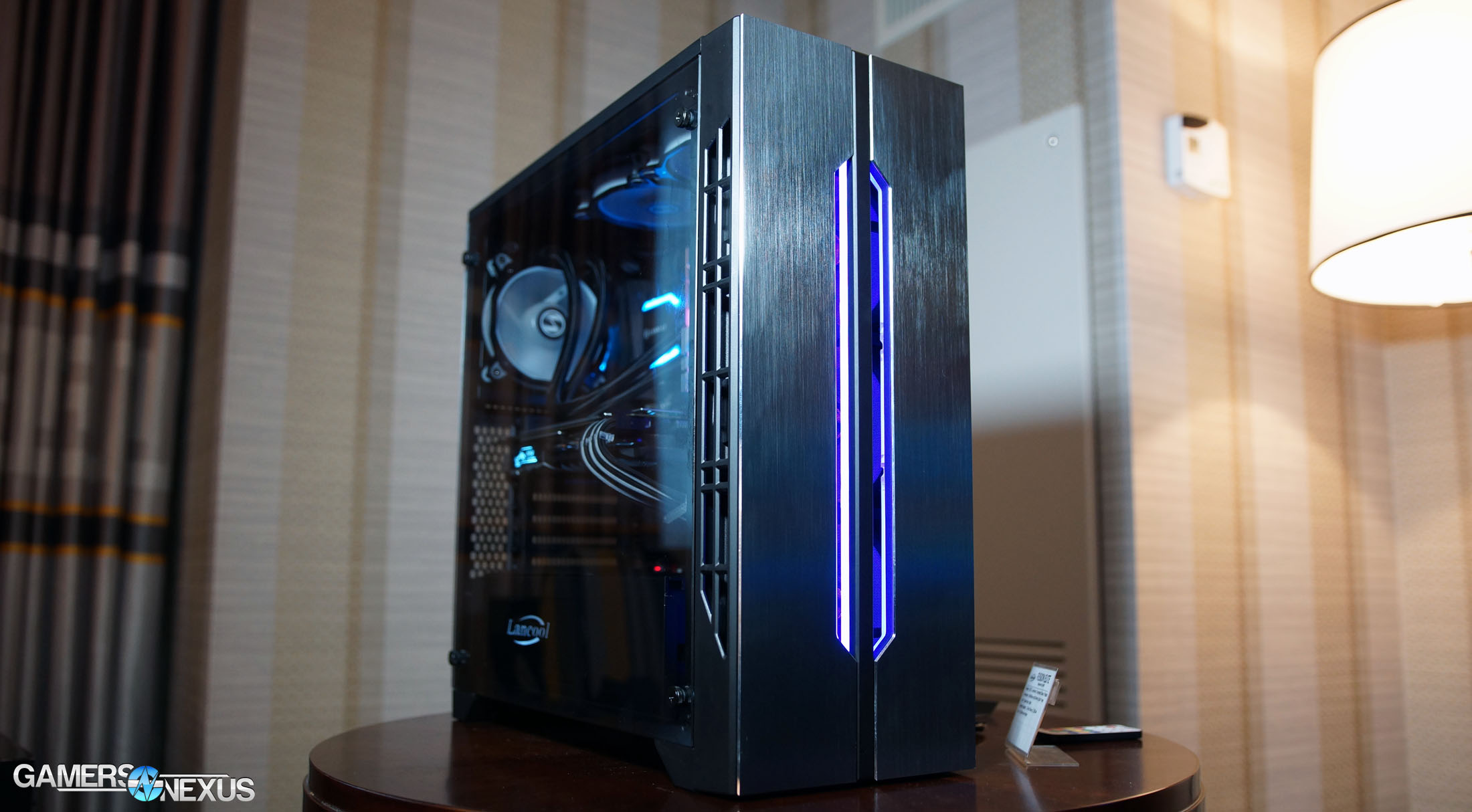 Lian Li's final Computex showing is its Strimer RGB cable, which is a simple ATX 24-pin cable extension (18 AWG wiring). The cable uses fiber optic lightpipes and 12 LEDs, with a small heat spreading element atop the LEDs. The company is asking for user feedback on prices and demand for this product.
More to come this week at Computex 2018.
Editorial: Steve Burke
Video: Keegan Gallick & Andrew Coleman