Hardware
stub
Be Quiet! Dark Base 900 Invert-able Case at Computex
Posted on June 1, 2016
We had to invent a word for this one. The new Be Quiet! Dark Base 900 is an "invert-able" case on display at Computex, offering modularity for users to completely disassemble the insides. The drive cages, optical drives (removable), and even the motherboard tray can be removed and shuffled around, offering an inverted motherboard layout (similar to what we reviewed here), standard layout, or removal of unwanted drive cages / optical drive bays.
The modularity of the case is almost entirely for personal preference, and will offer minimal performance difference (if any at all). We did see that the 600C performed well in its configuration, but that was less a result of the tray inversion and more a result of the fan and PSU fan positioning, which we talk about in that review. The entire center of the chassis & frame can be removed and re-oriented with the help of 9 screws, and the side-agnostic paneling allows for the window to be positioned on either side of the pro model. The non-pro model can still do all this motherboard inversion, but includes a normal steel side panel with sound damping materials, as opposed to the tempered glass.
As for the Dark Base 900 from Be Quiet!, the unit ships in two models – "Pro" and non-pro – and is priced at $250 and $200, respectively. The enclosure uses a brand new tooling and is larger in size, but supports 420mm radiators in multiple positions and can fit three top-mounted 140mm fans. The DB900 Pro differentiates itself with inclusion of a full tempered glass side-panel, a quick charger (for mobile devices), and PWM fan hub connections for the motherboard (otherwise, it's just a normal, powered fan hub).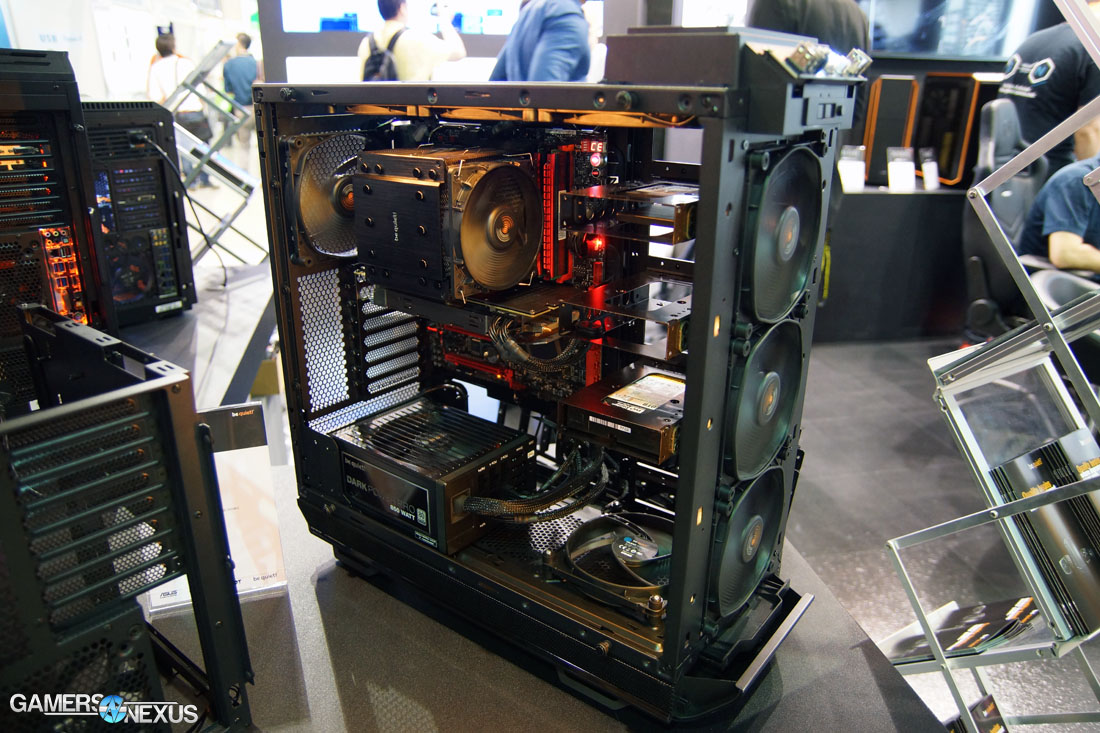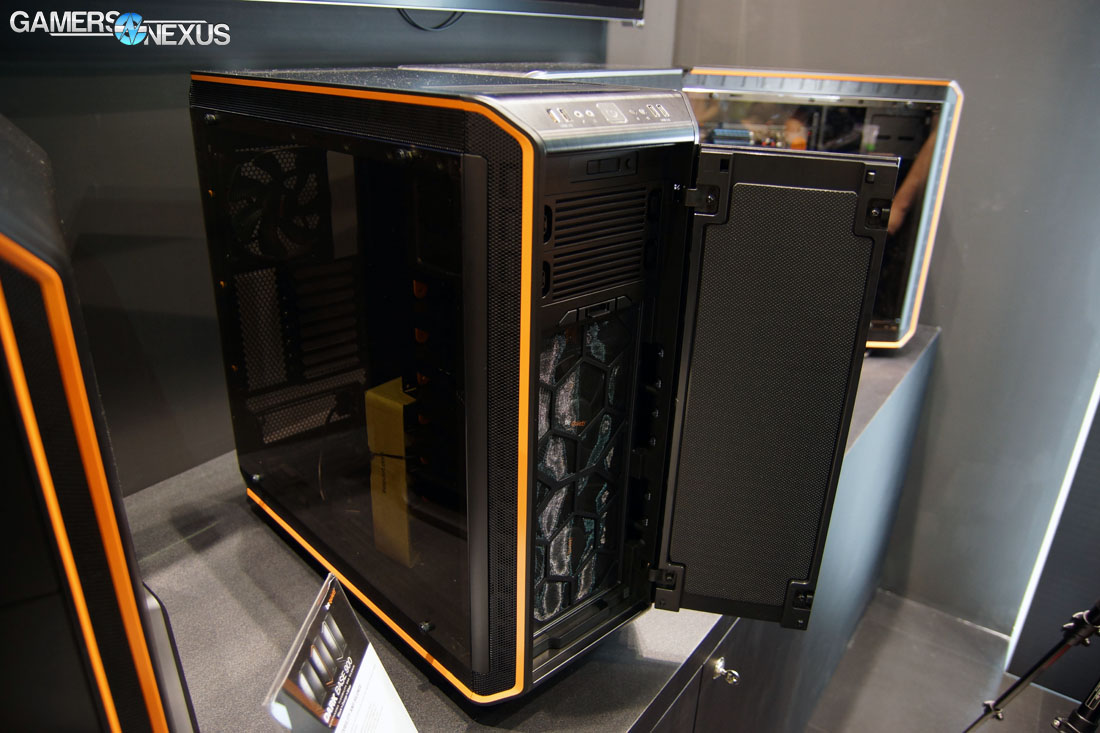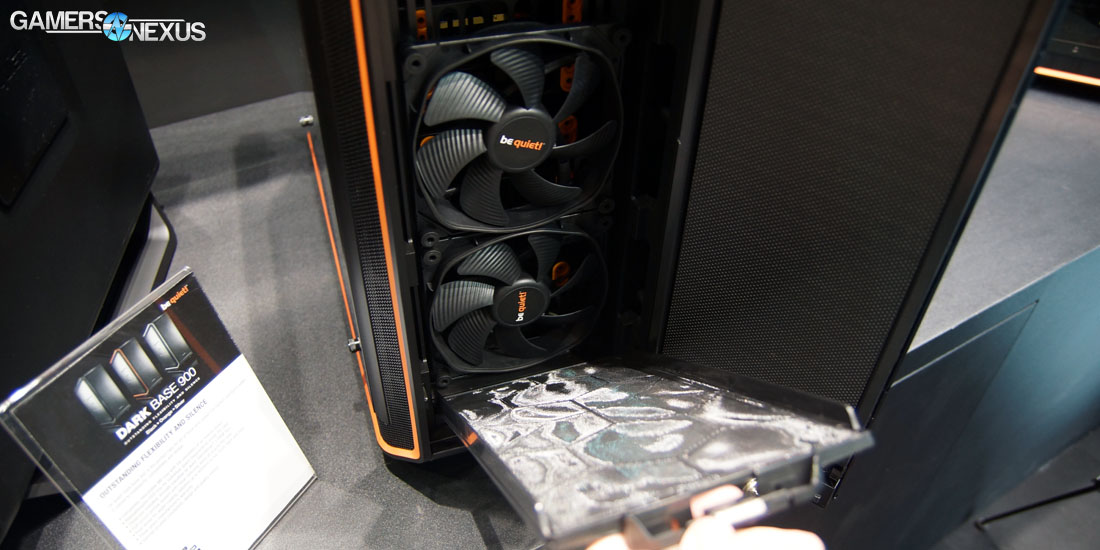 3x 140mm fans are included, using Be Quiet!'s expensive Silent Wings fans (which will only be available ahead of launch through this case – the fans are still 3 months out). Cooling support is effectively limitless, with a focus on quiet fans and case paneling / air channel design.
Learn more about the case in the above video.
Editorial: Steve "Lelldorianx" Burke
Video: Keegan "HornetSting" Gallick