Hardware
stub
Asetek v. Cooler Master Liquid Cooling Patent Lawsuit
Posted on March 11, 2013
While writing four liquid cooler reviews of Corsair and NZXT products today, I had an eerily-coincidental story pop-up on my feed reader: Asetek is out for blood (again), and this time, they're targeting Cooler Master.
How extraordinarily relevant to the impending review content.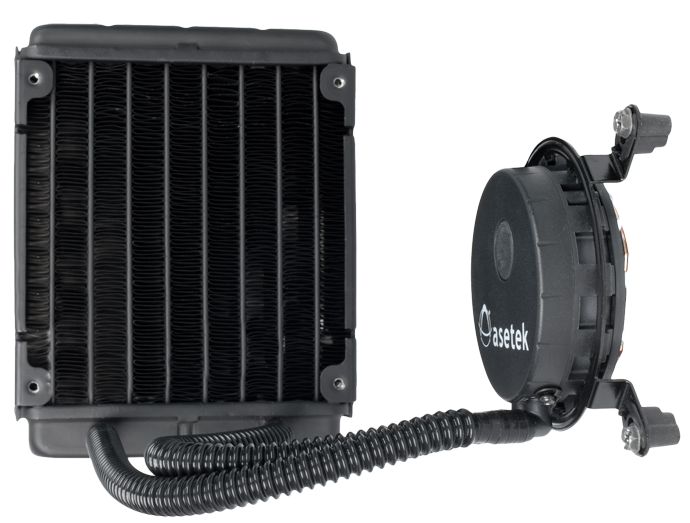 For the unfamiliar, Asetek is a CLC (closed-liquid cooler) supplier to manufacturers like Corsair, NZXT, Antec, and PNY, who put their stickers on Asetek's products and sell them as their own-name device. This isn't anything new to economics or the high-tech industry: supplier-based manufacturing has been the heart of the electronics industry since its inception, and the sooner you learn who's really behind all the products, things rapidly lose a layer of their initial luster.
Asetek is one of a handful of CLC suppliers in computing (CoolIT is another, who were previously sued by Asetek) and are responsible for many of Corsair's famous H-series units (to include the H90 and H110 we're reviewing), NZXT's X40 and X60, and even some of Antec's Kuhler-series CLCs. The manufacturers approach Asetek, pick from a list of options, propose a few custom changes (LED, logo sticker, hose length), and then get their product. Pretty basic, really.
All this known, Asetek has initiated suit against Cooler Master for its new Seidon sealed-liquid CPU coolers, which we briefly mentioned in a previous TechRAID episode; Asetek's legal department claims to have issued a C&D to CM back in November, citing infringement upon their patented liquid cooling design (to include the pump). The patents—8245764 and 8240362—are both to protect Aseteks' use of a pump connected by hose to a radiator in a closed, non-maintained loop. If this statement comes off as slightly tinged with sarcasm, that's because it is.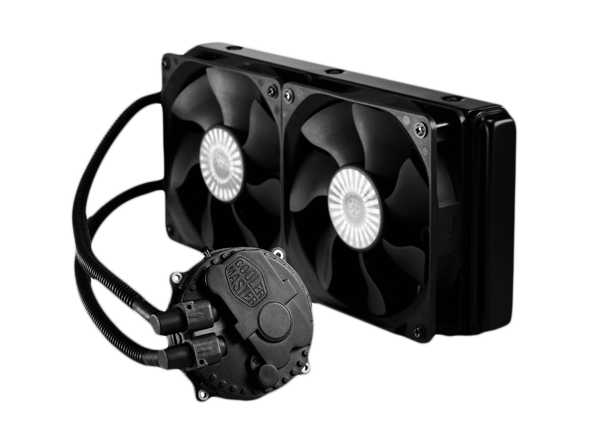 I think nearly everyone can acknowledge the dysfunctional nature of the US' patent system, but it seems to be accentuated in this particular case. The HVAC and automotive industries might have something to say about such a generic patent.
The case was originally opened on January 31st, but both companies have remained silent and have avoided media coverage until just yesterday, when site eTeknix discovered the case. Asetek is asking for a to-be-determined amount of damages, likely based upon a number of contributing factors - like sales of the Seidon units.
It's impossible to predict which side will "win," but in our eyes, a pump is a pump - a radiator is a radiator. There are undoubtedly unique engineering marvels that can be performed with each device, but this smells like corporate bullying at its usual game.
- Steve "Lelldorianx" Burke.